We can help you to create exactly what you need. Whether you provide all the content, or we create it for you, you will receive an effective tool.
Brochures, flyers & rack cards
Carbonless forms, receipts & invoices
Labels
Letterhead, envelope & business card
Newsletters
Reports & proposals
Numbered event or raffle tickets
Book binding
Signage
Window clings
Posters… etc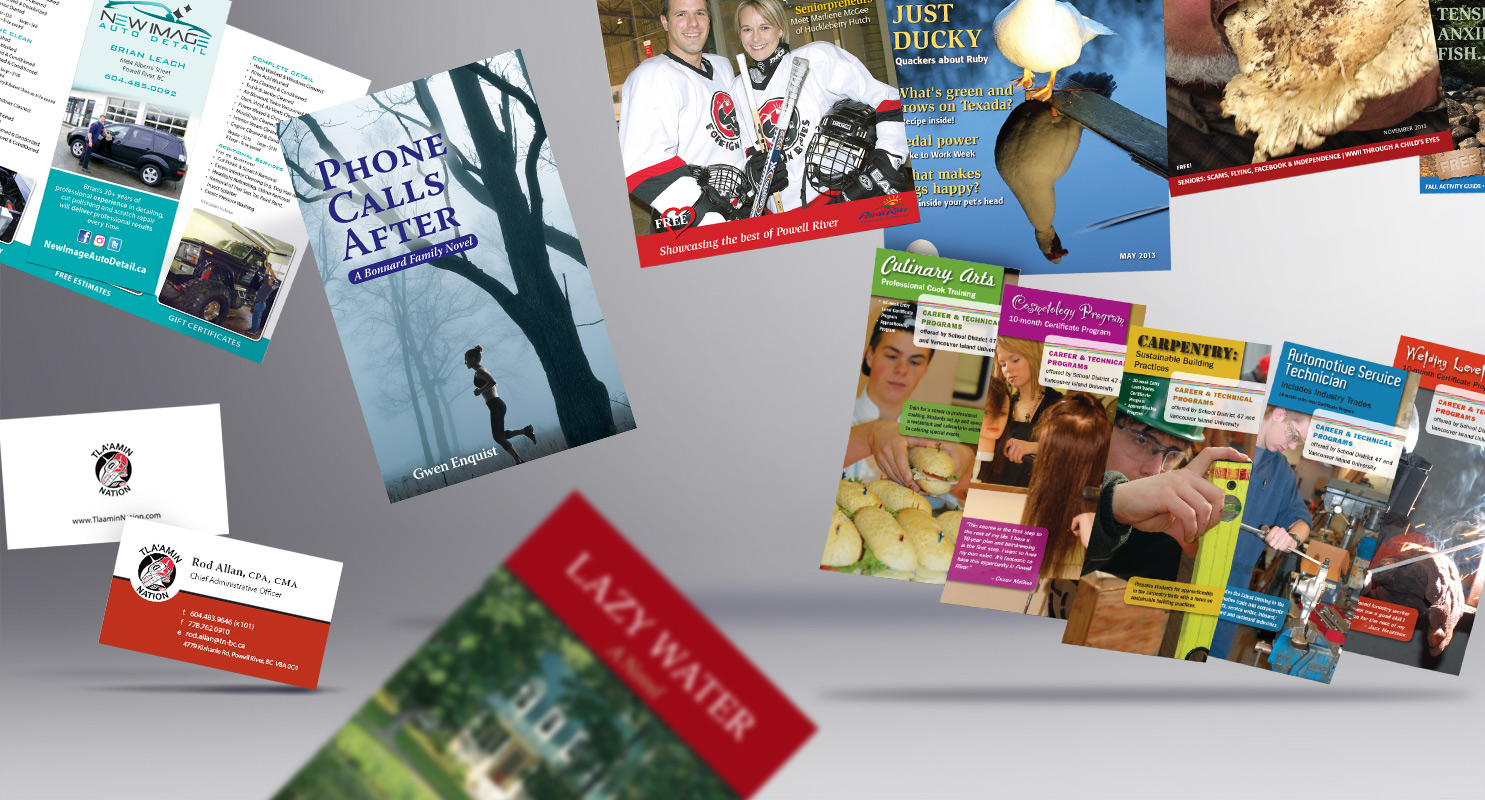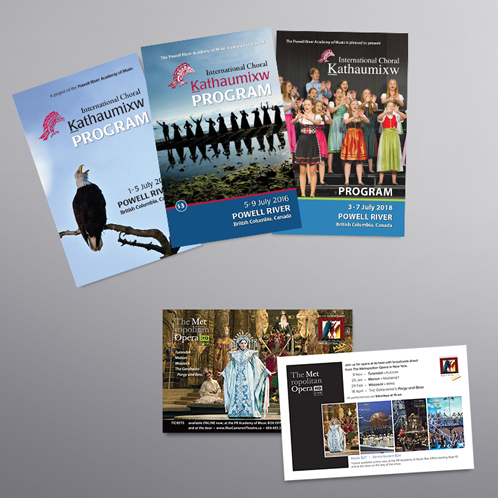 Works can create individual promotional tools including ads, flyers, coupons and more. Considering a company logo? A graphics package? Call to learn how we can help.
Ads
Books
Magazines
Brochures
Flyers
Coupons
Rack or Postcards
We work to help you communicate with your clients, members or customers. Our most popular packages bundle several complementary pieces — we will customize any package to respond to your particular situation, and budget.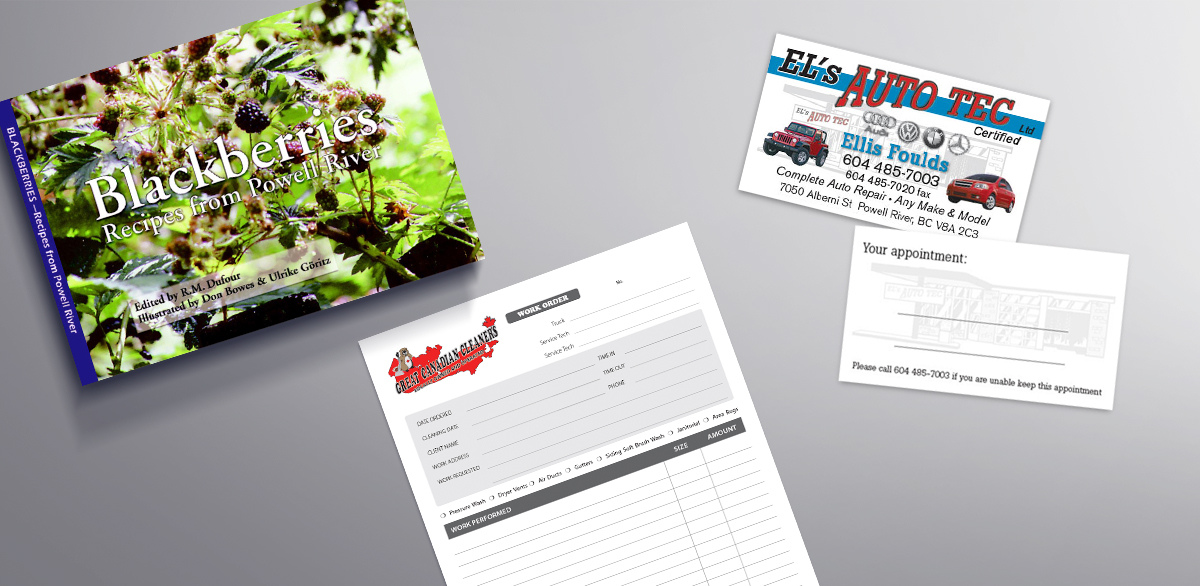 New Business Package includes:
1 Business Card
1 Basic ad layout
1 Rack Card
1 Press Release
Event Package includes:
1 Event Poster
1 Ad layout
1 Event Ticket Design
Identity Package includes:
1 Business Card
1 Envelope layout
1 Letterhead design
Self-Published Book includes:
1 Book & Cover layout
1 Promotional poster
1 Custom Bookmark
If that's not enough, how about knowing that we are prepared to help you find a solution that works for you. And guess what? If we can't do it, you will know. Indeed, if the best choice for you is another supplier, we will even recommend one.
Laminating up to 24" wide
Report and Book Binding: Saddle-stitch, Wire-O binding, and Unibind SteelCover